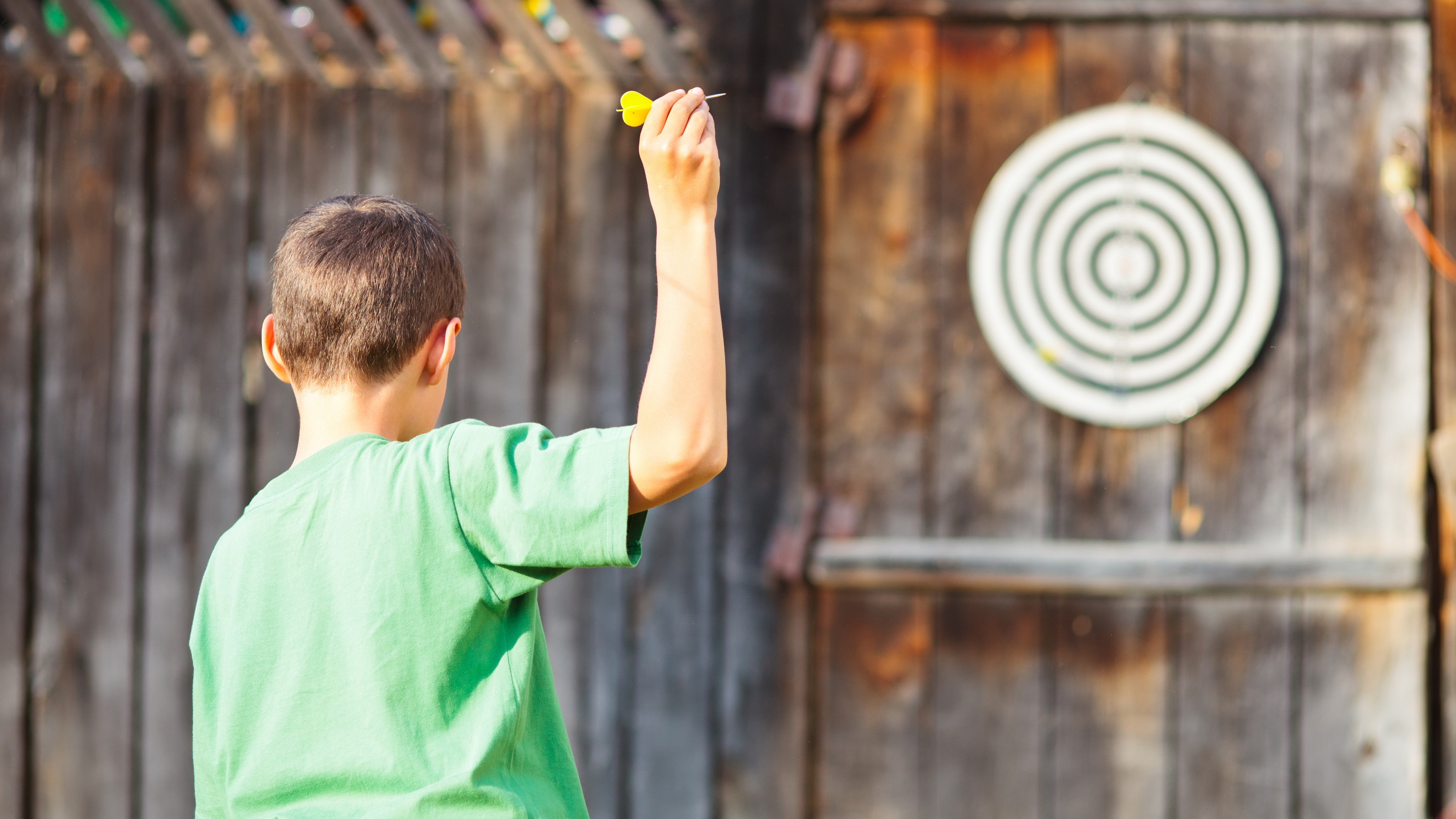 Darts
What is Darts?
One of the most recognisable games in the world, darts is also one of the simplest sports. The fact that it's incredibly difficult to master is just part of the joy. Although there are loads of different ways to play, the standard game is easily taken up. Each player has 3 darts which you throw at a board, scoring points from 1 to 60 depending on what part of the board you hit. In the traditional game, you're aiming to be the first to get from 501 or 301, to exactly 0 – which also makes it great for your mental arithmetic!
What are the benefits?
It's incredibly easy to pick up and play
While it looks easy, it actually works on a wide-range of skills, including concentration, fine-motor and mental skills
It's well known for being a good social sport, so it's great for getting involved with new people
What will I need?
If you're going to a planned session, you shouldn't need to bring anything at all. If you want to get serious, you might want to consider getting your own set of darts.
Upcoming Darts sessions in London
There are currently no 'sport' sessions listed on Get Active London
Search other sessions
Find out more about Darts